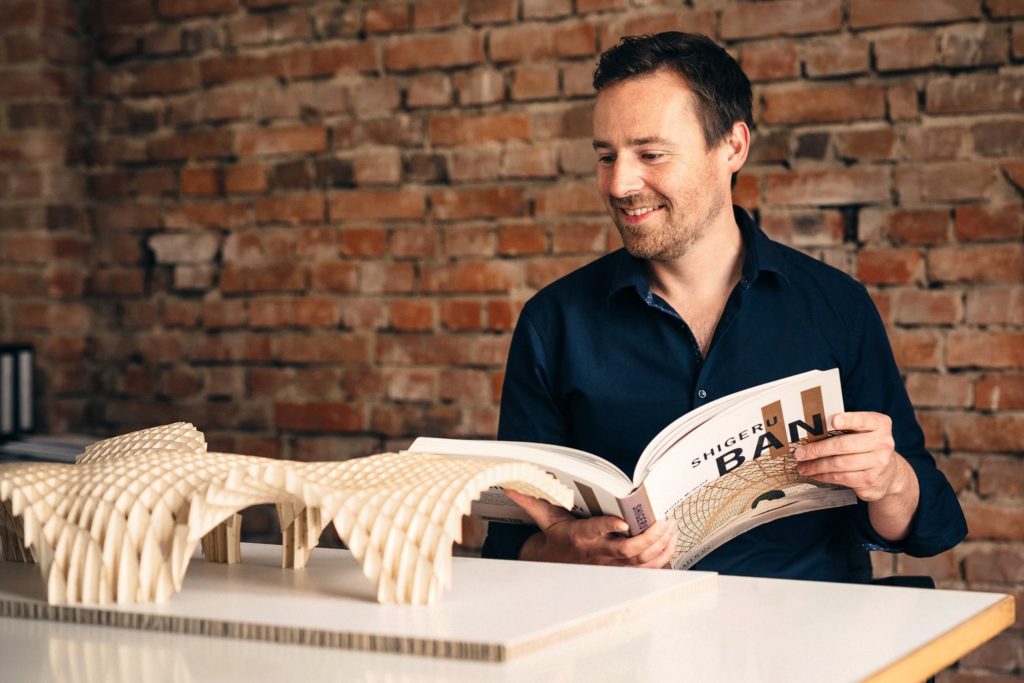 "I believe people want to create a better world instinctively. It is only that first step which takes a little courage. I talked to that US software company. Somebody told me they'd either get promoted or fired over that project we realized with them. We did a really good job. Still they were unsure until the last minute. But finally they were very happy. They got her promotion."

Maximilian Hansen, 2018
Nordwerk Design is a Design Studio based in Dresden, Germany and Vancouver, Canada, with partners in Ireland, France, Israel and Australia. Our focus is on paper-based, sustainable Architecture and Design. The work is based on the idea of creating a better, greener and more beautiful world.

We choose to work with clients who share the same idea of the future. Our mission is to help create a world without plastic, without waste and a positive ecological footprint. Though we are very open when it comes to design, we are absolutely narrow-minded when it comes to recyclability. Creating non-recyclable waste is outside of our spectrum.

With a strong focus on large scale design and architecture, our team of architects, designers and engineers work passionately to push the boundaries of cardboard design. We only use the best material. Everything is done in-house to maintain the highest quality standards, from planning and production to installation. Our work is based on German Engineering Standards. Because we don't believe in compromises when it comes our mission.

We are always looking for those who share our ideals, but more than that, we are striving to have a positive impact and infect others with the idea of a green and sustainable world. We are hopeful, that since you have read the text to this very point, that you are one like us.

Do good and change the world!